We are a full service metal fabrication and installation services company in commercial construction. From the simplest loading dock stair with 2-line pipe rail to a monumental lobby stair with decorative glass railings, our diverse capabilities allow us to provide solutions to all of your fabrication and installation needs.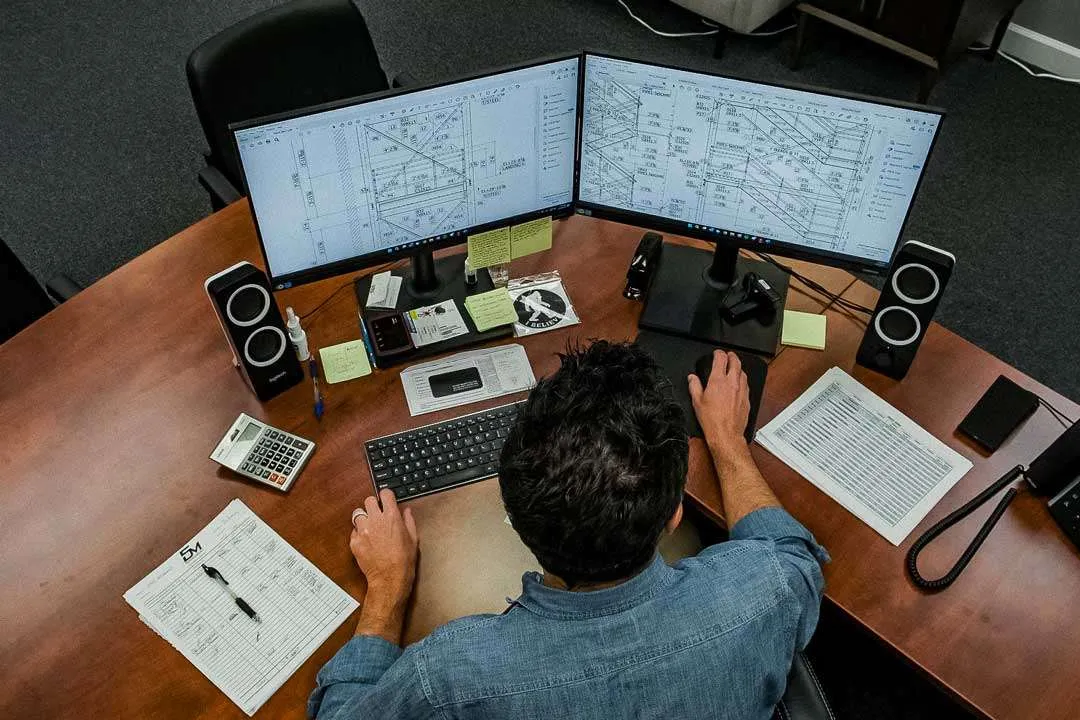 Design / Engineering
From preliminary sketches to fully engineered fabrication drawings, our engineering and drafting partners prepare drawings for all your projects needs. Our innovative designs include the most current connection, code, and safety requirements.
Project Management
From the first set of approval drawings to the job's completion, our project managers attend to each process and milestone of your project. We maintain strong communications with all project partners, and are involved in every aspect of your project to ensure a smooth operation from start to finish.
Fabrication
Skilled, certified welders and layout workers oversee the production of each component of your project.
Installation
We partner with expert certified welders to install our projects. Paying special attention to quality and safety, our team works closely with on-site general contractors and personnel to ensure your job is completed timely and correctly.